First song of Salman Khan's Ek Tha Tiger to be shown to ushers
Keeping in mind Salman Khan's huge popularity among the masses, Yash Raj Films (YRF) - the makers of Ek Tha Tiger along with director Kabir Khan have come up with a unique promotional strategy.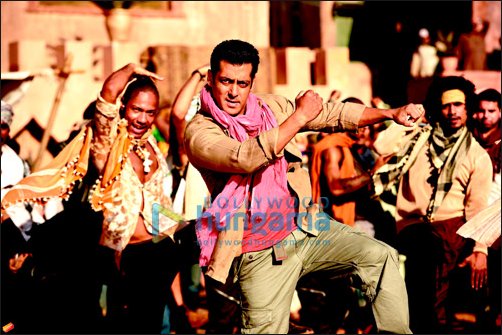 The strategy involves premiering the first song of Ek ThaTiger on the 12th  of july  for all the ushers of cinema-halls at Mumbai's popular Gaiety theatre. 

Even in this day and age of multiplexes, it's the single screen crowd that helps in making a film a blockbuster and keeping this in mind, it was decided to gauge the response first at a single screen theatre. 

Moreover, since a lot of people even speak to the ushers asking about how good or bad a film is, the marketing team at YRF thought it best to first show the song to ushers of various cinema-halls. Confirming this director Kabir Khan tweeted, "Looking forward to the launch of the 1st song from #EkThaTiger on the 12th at Gaiety in Bandra... Will be fun... & madness :-)"