Matru Ki Bijlee Ka Mandola is certainly one of the most awaited movies of 2013. After impressing all and sundry with its trailer, the film has now got its first video track and features the lead cast members Anushka Sharma, Imran Khan and Pankaj Kapur.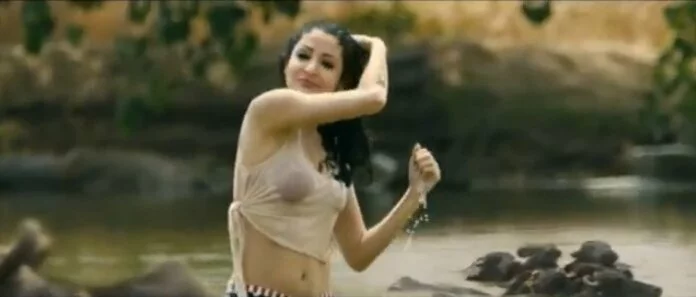 The video starts on a funny note as Pankaj Kapoor wants Imran Khan to lift him and dance just like he did with Anushka Sharma! Though Imran fulfills his wish, he surely did not seem gung-ho about it. The signature step of the title track of Matru Ki Bijlee Ka Mandola is cool yet simple; perhaps that is why even Pankaj could match steps with Imran and Anushka.
While there is no doubt all the three actors dance with abandon, it is Anushka Sharma's awesome and energetic dance on the instrumentals which makes her the show stealer. There are two more awesome sequences in the video that will grab eyeballs: first, a glimpse of a wet Anushka Sharma, and second, the smiling pink buffalo!
The audio, too, is impressive and Sukhwinder Singh and Ranjit Barot have done a fine job. Catch the video of the title track of Matru Ki Bijlee Ka Mandola below and learn the signature step well.
Comments
comments